Welcome to CanAmAtv
Can-Am News
BRP'S NEW SIX-PASSENGER CAN-AM DEFENDER MAX FAMILY OF VEHICLES REIMAGINES THE UTILITY SIDE-BY-SIDE CATEGORY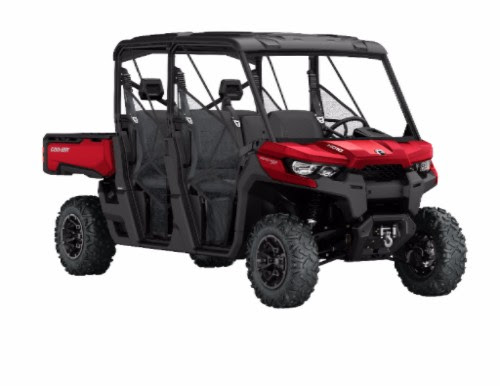 •    Latest addition to continuously growing Can-Am side-by-side vehicle offering
•    Pickup truck-inspired design and capability purpose-built for outdoor enthusiasts
•    Seats up to six adults with latest tough, capable, clever Can-Am Defender DNA
Valcourt, Québec, March 29, 2016 – BRP (TSX:DOO) has expanded its line of Can-Am Defender utility-recreational side-by-side vehicles with the addition of the 2017 Can-Am Defender MAX family, offered in four different models. Its pickup truck-inspired design offers extensive capability, cargo and storage space, along with comfortable seating for up to six adults.Read More
Learn more about the World's Biggest Consumer Outdoor Show at www.greatamericanoutdoorshow.org/ .
 Now if you want to Read more on the Can-Am Outlander L ATV red dot award Check out the Story Below! 
Can-Am News
11 design awards across Sea-Doo, Evinrude and Can-Am brands
The Can-Am Outlander L ATV claimed the coveted Red Dot Award for High Design Excellence. The Outlander L model represented BRP's first entry into the mid-cc segment of the all-terrain vehicle category.
Racing News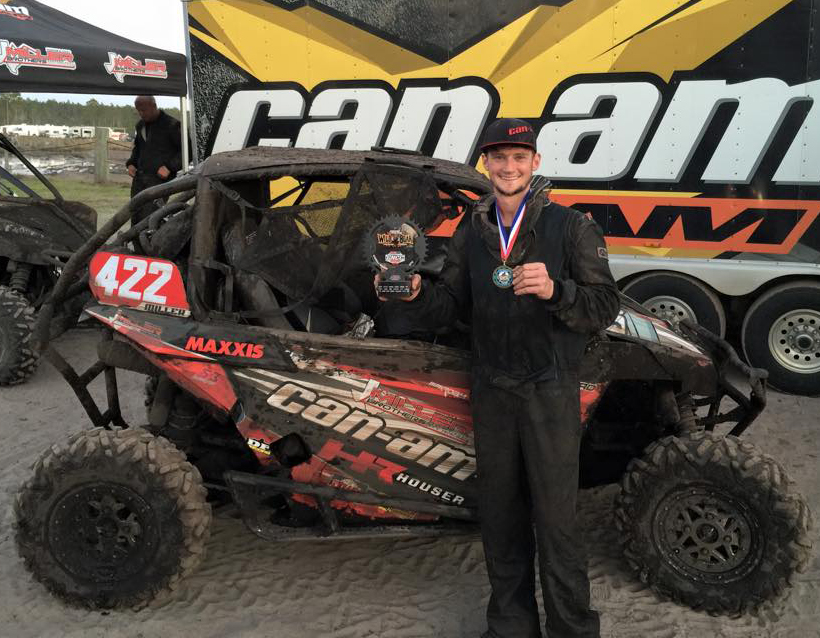 MILLER PILOTS CAN-AM MAVERICK TO GNCC VICTORY
Can-Am Maverick Side-By-Side Drivers Win XC1 Pro and XC2 Pro Sport Classes
Can-Am Racers Win 5 classes, notch 14 podiums at GNCC Opener in Florida
Valcourt, Québec, March 7, 2016 – The Can-Am X-Team side-by-side vehicle racing team kicked off the 2016 Grand National Cross Country season winning both the XC1 Pro and XC2 Pro Sport classes at the series opener in Palatka, Fla. Can-Am Maverick side-by-side vehicle driver Cody Miller won the XC1 Pro UTV ranks, while fellow Maverick pilot Dave Plavi joined Miller on the overall podium and won the XC2 Pro Sport class. Can-Am Renegade racer Kevin Cunningham also finished third in the 4×4 Pro class in Florida.Read More
Side-By-Side Teams Go 1-2-3 in BITD UTV Turbo Class
Can-Am Starts Desert Racing Season with Two Class Wins
Talk about kicking off the year with a bang! The Can-Am X-Team took a podium sweep in the UTV Turbo Class at the Best In The Desert (BITD, for short) THR Motorsports Parker 250 Opener in Arizona. Dustin Jones and Shane Dowden (Can-Am / S3 Racing) won the class. Earning 2nd on the Turbo class podium was Logan Gastel; Murray Racing placed 3rd on the podium. In the Expert Ironman (ATV) class, Chris Robinson (Can-Am ATV), also posted a class victory.

Can-AM is sponsoring the November 2016 Nascar Sprint Cup Race at Phoenix International Raceway.  This November race has sold out for the last 5 years and is the last of the "Eliminator Round" that determine's the final 4 drivers for the championship. Read the full press release here.
About Us
CanAmATV.net is your home for everything ATV, Side by Side and Spyder too! Our site not only has tech articles, shop manuals, service bulletins, video and a forum but everything on CanAmATV.net is provided by a BRP Authorized shop, Perry Performance Group. That means all the information on this site is vetted by a Perry Performance Group Technician with years of experience on BRP equipment.
This isn't another "fan site", this is the real deal if you are serious about your Can-Am! Check out our shop gallery here to see how serious our technicians are.
Old No. 27 Brand Products