Welcome to CanAmAtv
CanAm News
Can-Am expands award-winning Maverick X3 vehicle lineup AND offers more specialty models
The new models are part of BRP's ongoing emphasis to improve the rider experience and dramatically expand its side-by-side vehicle lineup. Leading the way is a point-of-entry Maverick X3 model, as well as two mud-ready Maverick X3 packages. Can-Am is also bringing its ­­Smart-Lok* front differential technology to two existing premium Maverick X3 packages.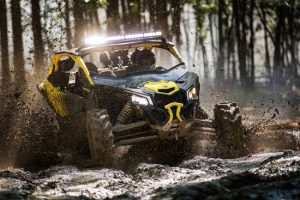 Maverick-X3_900HO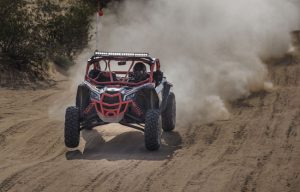 The new Triple-Black and Can-Am Red Maverick X3 X rs Turbo R family with Smart-Lok™.
Can-Am Wins Best In the Desert Vegas To Reno
The Can-Am Maverick X3 is continuing its push to conquer the off-road scene and this victory at the V2R event,Phil Blurton reinforces that message. Blurton, in his rookie season and first year behind the wheel of the Can-Am X3, now has back-to-back victories.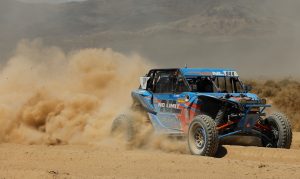 PHIL BLURTON: "This was definitely the roughest courses we've ever raced and our Can-Am Maverick X3 ran flawless all day. We put a lot of time in the car to prepare it for V2R, knowing it would be a challenging race, and also prepared our bodies prior to the race to ensure we were ready to go," said Blurton. "We kept the Maverick pretty much as stock as we could – aside from adding our No Limit parts and the mandatory parts to race BITD."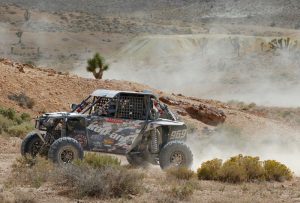 Logan Gastel started the day 40th out of 50 UTV Turbo class competitors, but ended up on the class podium in third place in his Can-Am Maverick vehicle.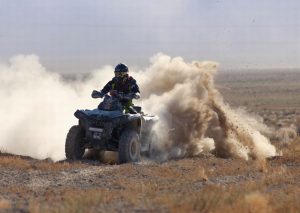 The team of Don Higbe, Bryan Buckhannon and Rick Cecco produced a solid second-place finish in the Pro Quad class at the V2R race aboard its Can-Am Outlander 1000 4×4 ATV.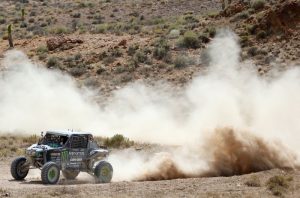 Matt Burroughs and his team of co-drivers started 29th in the UTV Turbo ranks and came away with an impressive fourth place finish with their Monster Can-Am Maverick X3 Turbo R side-by-side vehicle. 
2018 CAN-AM OFF-ROAD LINEUP ADDS POWER AND DIVERSITY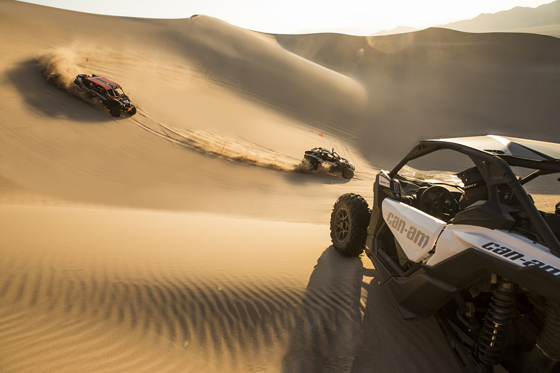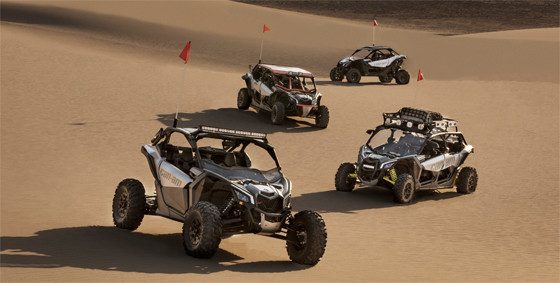 BRP  continues to optimize its Can-Am off-road lineup with multiple changes for 2018. The brand is again setting the bar with the most powerful factory-built side-by-side vehicle on the market, the new 172hp 2018 Maverick X3 Turbo R model. The thrilling Rotax ACE engine was reconfigured to deliver a potent 172hp straight from the factory. Additional lineup changes include more options for utility and recreational use, with the introduction of additional specialty packages.
"The 2018 Can-Am lineup reflects the passion and exhilaration we bring to people," said Anne-Marie LaBerge, BRP's senior VP, Global Brands & Communications. "Along with expanding our Maverick X3 and Defender family of off-road vehicles, we have enriched our recreational-utility category Can-Am Commander and Outlander ATV segments with added performance, improved value and more specialty packages."
SSV
The Can-Am Maverick X3 side-by-side vehicle family continues to make industry-altering headlines with the arrival of the new 172hp 2018 Maverick X3 Turbo R model, the most powerful factory-built side-by-side vehicle on the market. The turbocharged 172hp 2018 Maverick X3 Turbo R model delivers 12 percent more horsepower and 10 percent added torque. The new flagship super-sport side-by-side vehicle can go from 0-60 mph in just 4.4 seconds.
The Can-Am Maverick X3 side-by-side family also now includes a 120hp Maverick X3 Turbo side-by-side. The new vehicles, offered in two- and four-seat packages, start at less than $20,000 USD* and come standard with many of the performance features for which the Maverick X3 is known.
To reinforce its influence in the utility-recreation category, the Can-Am Defender vehicle family now includes a market point-of-entry in the crew category with the Defender MAX HD8 package ($12,399 USD*). The new 2018 Defender MAX XT CAB HD10 super model features enhanced ground clearance, arched A-arms, with a greater footprint and an integrated heater system.
The Commander 1000R side-by-side vehicle also received a significant update for 2018, with a performance bump to 92hp, a wider stance and larger brakes for enhanced appeal in the recreational-utility category. The Can-Am Commander 800 side-by-side vehicle has a $1,000* price drop (US) for the new model year.
The CanAm 2017 family of fun!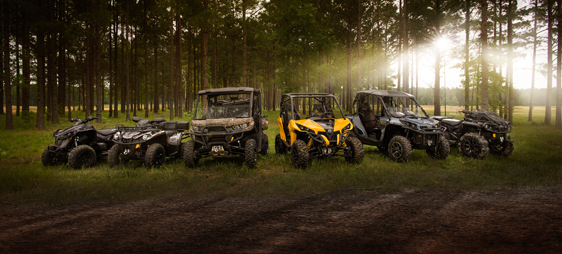 2017 Maverick MAX X3 X ds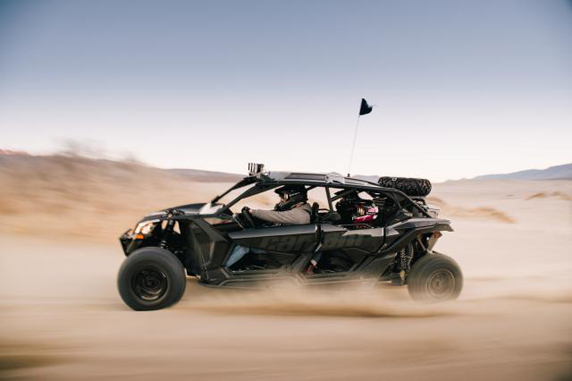 Boasts industry leading 24 inches of suspension travel. Three versions, Maverick X3 Turbo R in white at $22,999, Maverick X3 X ds Turbo R $24,999, and Maverick x3 X rs Turbo R in Triple Black $26,899(shown above).
Murray Racing Wins SCORE Championship With Can-Am Maverick Turbo
Can-Am Desert Racing Team Wraps Up Pro UTV Turbo Class Title in Mexico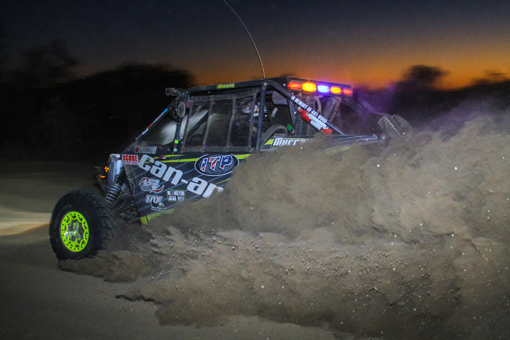 The Can-Am / Murray Racing desert racing team of Derek and Jason Murray earned their first SCORE International side-by-side vehicle class championship November 20 in Baja California, Mexico. The brothers, who have raced consistently all year long, came into the round third in the class point standings. Another solid finish meant a shot at winning the Pro UTV Forced Induction (Turbo) title. The brothers, along with fellow driver Logan Gastel, earned their first SCORE International championship with their sixth-place finish at the 49th annual Baja 1000.
Hoonigan releases 'Battle Broyale' video featuring Can-Am Maverick X3
https://www.facebook.com/TheHoonigans/videos/1233317406689289/.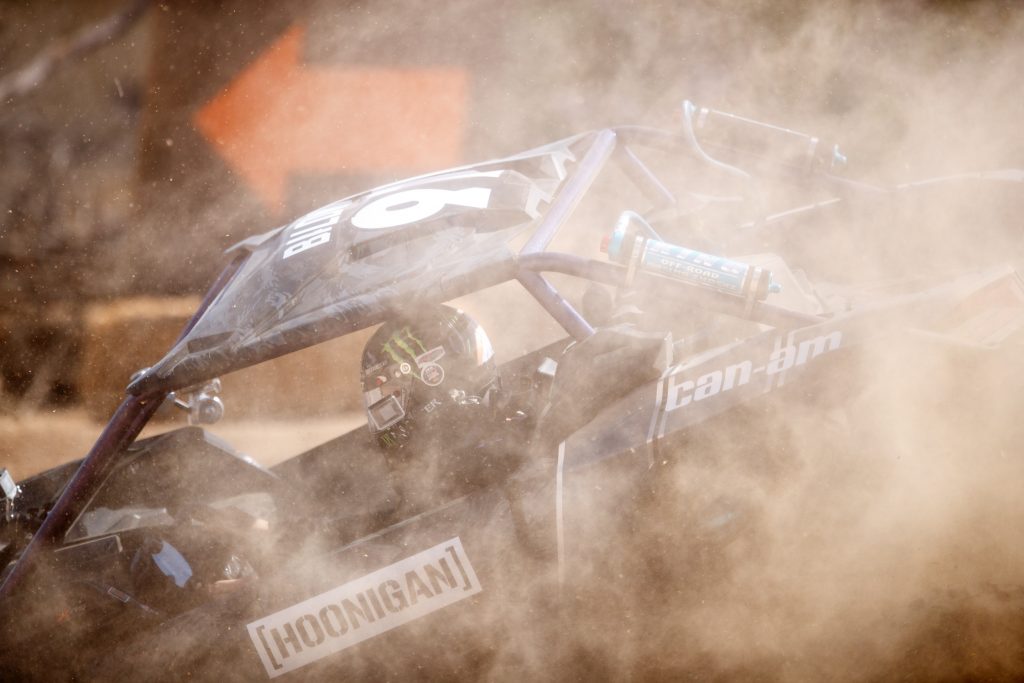 The #BattleBROyale starts now! Team Block vs Team Baldwin. Three courses, six drivers, plenty of mayhem. Enjoy the show!
Dubbed "Battle BROyale," which features two, three-driver teams of Hoonigan and Can-Am-backed athletes batting for off-road supremacy in three extreme environments.
About Us
CanAmATV.net is your home for everything ATV, Side by Side and Spyder too! Our site not only has tech articles, shop manuals, service bulletins, video and a forum but everything on CanAmATV.net is provided by our shop, Perry Performance Group. That means all the information on this site is vetted by a Perry Performance Group Technician with years of experience on BRP equipment.
This isn't another "fan site", this is the real deal if you are serious about your Can-Am! Check out our shop gallery here to see how serious our technicians are.
Old No. 27 Brand Products