Welcome to CanAmAtv
Press Release
Can-Am Maverick side-by-side racers competed at the 2014 Tecate SCORE International Baja 1000 race on the Baja Peninsula, tallying one Class 19 podium and the overall season championship. Racing solo, Marc Burnett (Burnett Motorsports / Can-Am) finished the endurance race in sixth to secure BRP / Can-Am its the first ever SCORE Baja 1000 season class side-by-side title. The Desert Toyz / Can-Am team of Corry Sappington also had a solid race, earning a third-place podium finish at this year's gruelling 1,275-mile race held in Mexico..
Read More!
Outlander L MAX 500 DPS – Full Test Ride Details Coming Soon!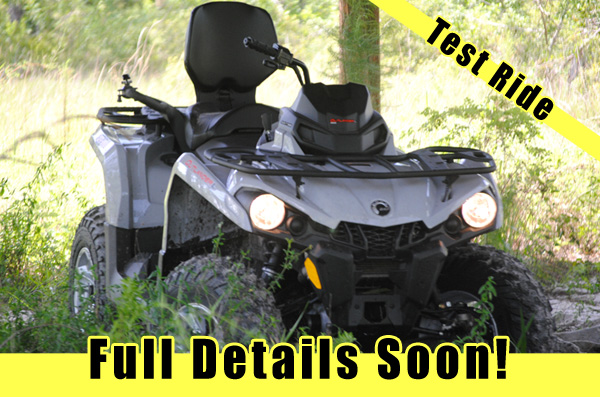 CanAmATV.net is your home for everything ATV, Side by Side and Spyder too! Our site not only has tech articles, shop manuals, service bulletins, video and a forum but everything on CanAmATV.net is provided by a BRP Authorized shop, Perry Performance Group. That means all the information on this site is vetted by a Perry Performance Group Technician with years of experience on BRP equipment.
This isn't another "fan site", this is the real deal if you are serious about your Can-Am! Check out our shop gallery here to see how serious our technicians are.
Old No. 27 Brand Products